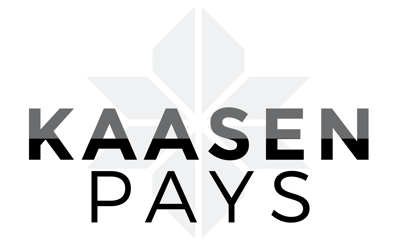 Pay-As-You-Spray Program
WHAT IS THE KAASEN?
Entering the US market in 2019, the Kaasen quickly revolutionized the body sculpting, aesthetics, and pain management industries. Often referred to as a "business in a box", the Kaasen is a portable device that enables owners to immediately help their community to look better and feel better with a safe, effective, and well-supported product. Get more details HERE.
HOW MUCH CAN I MAKE WITH A KAASEN?
While financial results are dependent on the operator, the majority of Kaasen Owners report that they are consistently making between $5,000/mo to $35,000/mo in profit with the Kaasen alone. You can do your own due diligence and speak directly with Kaasen Owners HERE.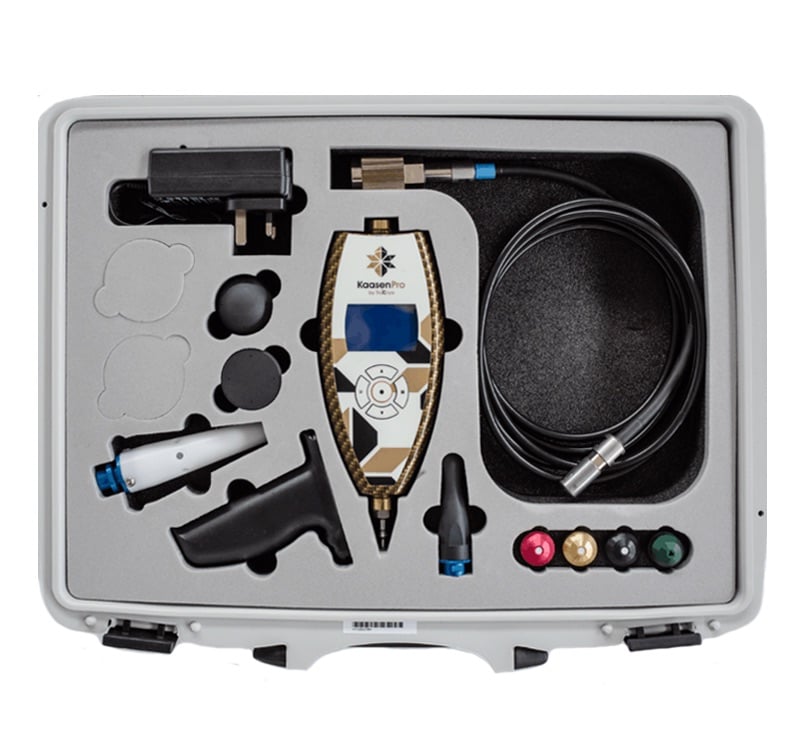 VIDEOS:
WHAT IS THE PAYS PROGRAM?

Buying a Kaasen would normally cost $22,900 all in. The PAYS program allows you to get started at an unprecedented low cost.

5k down + 1k/mo for 36 months.

If you decide to pay off the device early, $500 of the $1,000 monthly payments are applied towards the 22.9k purchase price.

No credit check.

No pre-payment penalty.

One certified refurbished KaasenPro with all nozzles.

Includes shipping, training, marketing kit, and no-hassle warranty.

Return the device at any time with no future obligations.

Payments begin on the 1st of the month following training.

Monthly auto-pay is required.

If a monthly payment is late, a $10/day fee will be applied starting on the 7th of each month until the payment is made.

Activation codes are required to use your Kaasen while in the PAYS program. Defaulted accounts will not receive activation codes. Paying off your device will "unlock" your Kaasen, so the codes are no longer required. To get activation codes: CLICK HERE

Missing 3 monthly payments without returning the Kaasen will result in legal action and/or repossession.


Example 1:
Katie wants to pay off her Kaasen after 4 months. A $5,000 down payment plus 4 monthly credits of $500 = $7,000. So, $22,900 - $7,000 = $15,900 payoff amount.

Example 2:
Katie makes the 5k down payment. She then pays 1k/mo for the full 36 months and owns the Kaasen outright.

Example 3:
Katie returns her Kaasen after 5 months. She is no longer obligated to make her monthly payments, and her agreement is voided. She does not receive a refund for her deposit or monthly credits.
ALTERNATIVE FINANCING OPTIONS:
You can get equipment financing for up to 20k within seconds with no hard credit pull through our lending partner ClickLease (Lease-to-Own) by clicking HERE.


WARRANTY:
We include a no-hassle warranty with full coverage of your Kaasen during the 36-month PAYS program.

If you decide to pay off the device early, you would still have a 1-year warranty from the payoff date.

While under warranty, if you experience issues that our support team is unable to resolve remotely, we will ship you a loaner unit to help prevent you from missing booked appointments.

Extended warranty options are available for $1,750/1yr or $3,000/2yr



TRAINING:

MARKETING:
We provide you with free print-ready marketing materials that include your logo and

contact info. Posters, flyers, brochures, and legal waivers.

Do-It-Yourself Marketing: We provide you with an owner's marketing box with hundreds of pictures and videos to use towards your marketing efforts.

Done-For-You Marketing: We work closely with the top marketing companies in our industry to help you achieve the max return on your investment. These companies would require an additional fee, but they have a proven track record of providing Kaasen owners with a consistent return on investment. Email jay@nextwellness.com for more information.
COMMUNITY:
The Kaasen has one of the largest and most engaged product owner communities in the history of the industry.

To chat with other Kaasen Owners: CLICK HERE
SUPPORT:
GET STARTED:
The average lead time from deposit to delivery is 2-3 weeks. Once we receive your 5k down payment, our training coordinator will reach out to schedule training.
Fill out the application below to get started.