Floating without The Hassle
Zerobody is the gateway to the ultimate dry floating experience. This innovative product exalts the benefits of the traditional floating tanks in a more flexible way; it can be used everywhere at any time, since there is no need to get in touch with water. With Zerobody the wellness experience is as easier as lying in bed. No need to get wet. No need to get undressed. Zerobody will free you from stress and gravity.
You only have to lay on Zerobody: the rigid panel lowers and your body will be wrapped in a soft and lukewarm embrace, thanks to the 400 liters of water at basal temperature contained in an innovative membrane. Your dry floating experience starts; a selection of colors and the optional lumbar massage, will make it even more memorable.
‍
Get Zerobody Pricing & Details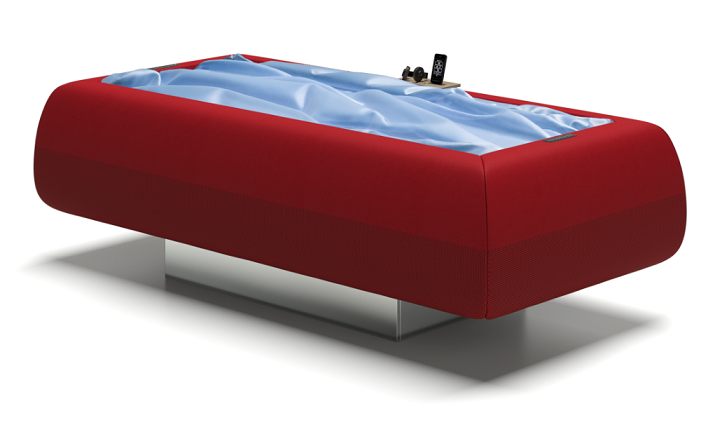 What Size and Weight Can It Hold?
The standard size Zerobody fits people up to 6'4" & 350 lbs. The XL Zerobody fits people up to 7'1" & 350 lbs. However, the XL also allows most people to float with their arms above their head.
No. All you need is a 9'x6' room and a 220v outlet and our installation team will take care of the rest.
Do I Need a Special License?
No special licenses or certifications are required outside of NEXT Wellness's training program.