More Features & Better Tech at A Lower Cost
Did you know 84% of fat is expelled through the lungs, while 16% comes out in your bodily fluids?
‍
An active metabolism and plenty of oxygen are needed for fat to be broken down, as this enables the body to split up fatty acids and then expel most of them through the lungs, boosting lymphatic drainage.
‍
The BodyStyler Air by Slimyonik features perfectly tailored chamber pressure sequences that activate the metabolism through pressure therapy massages. At the same time, a nasal cannula is used to boost the oxygen getting into your body through the air you breathe in. Before you know it, you're all set to burn as much fat as possible.
‍
Basically, you need a healthy supply of oxygen along with a reduction in calories and an active metabolism if you want to lose weight. By using the results of scientific research and the treatment methods developed based on them, you can be healthier and happier in the long term.
‍
GET BodyStyler Air Pricing & Details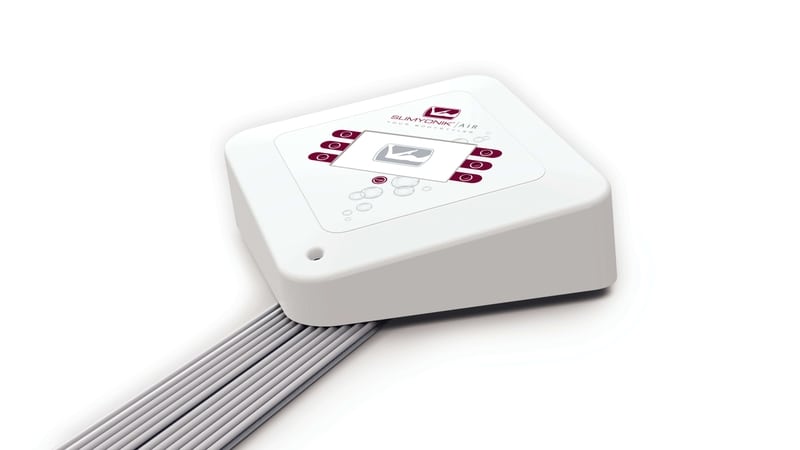 How Much Power Does It Use?
The equipment works completely on its own $0 consumable, $0 provider cost.
60-min Virtual Training, accessible every 2 weeks plus ongoing Q&A support
What Is This a Good Add-On For?
Cryotherapy
Infrared Sauna
Red Light Therapy
IV Therapy
Surgery Aftercare
Post-Op Lymphatic Drainage
Pre-Op prep - Red carpet - bridal prep
After Fat-Loss Treatments
Skin Toning / Tightening
Facial Services
‍