100% Electric Innovation
AS A PROVIDER, YOU'LL INSTANTLY GET...
Apple Health Integration (

Use data to track the health progress of your clients to finally show them RESULTS)

Low Operating Costs (PowerCab is the most energy-efficient cryo chamber on the market saving you thousands a year leading to maximum profit)

Maximized Session Time (

The patented Air Curtain keeps the chamber colder and eliminates humidity when the door is open! Avoid air exchange by up to 50% for higher turnover and better sessions throughout the day.)

A New Channel To Get New Customers (Immediately attracting high-paying customers Into Your Business)
A New Income Stream (One-off packages or increase in memberships for recurring revenue)
Customer Database (Track client progress and track optimal session times)
YOUR CUSTOMERS WILL LOVE YOU, COME BACK TO YOU AND REFER OTHERS TO YOU BECAUSE THEY WILL INSTANTLY GET RESULTS WITH...
Dietary Support (Burns calories and increases resting metabolic rate)
Health and Wellness (Restores sleep, boosts the immune system, improves mood and energy)
Pain Management (Reduces pain, increases mobility)
Sports Performance (Increases oxygen saturation for longer training times)
Aesthetics (Improves connective skin tissue health, reduces wrinkles, firms skin, and reduces cellulite)
‍
GET POWERCAB PRICING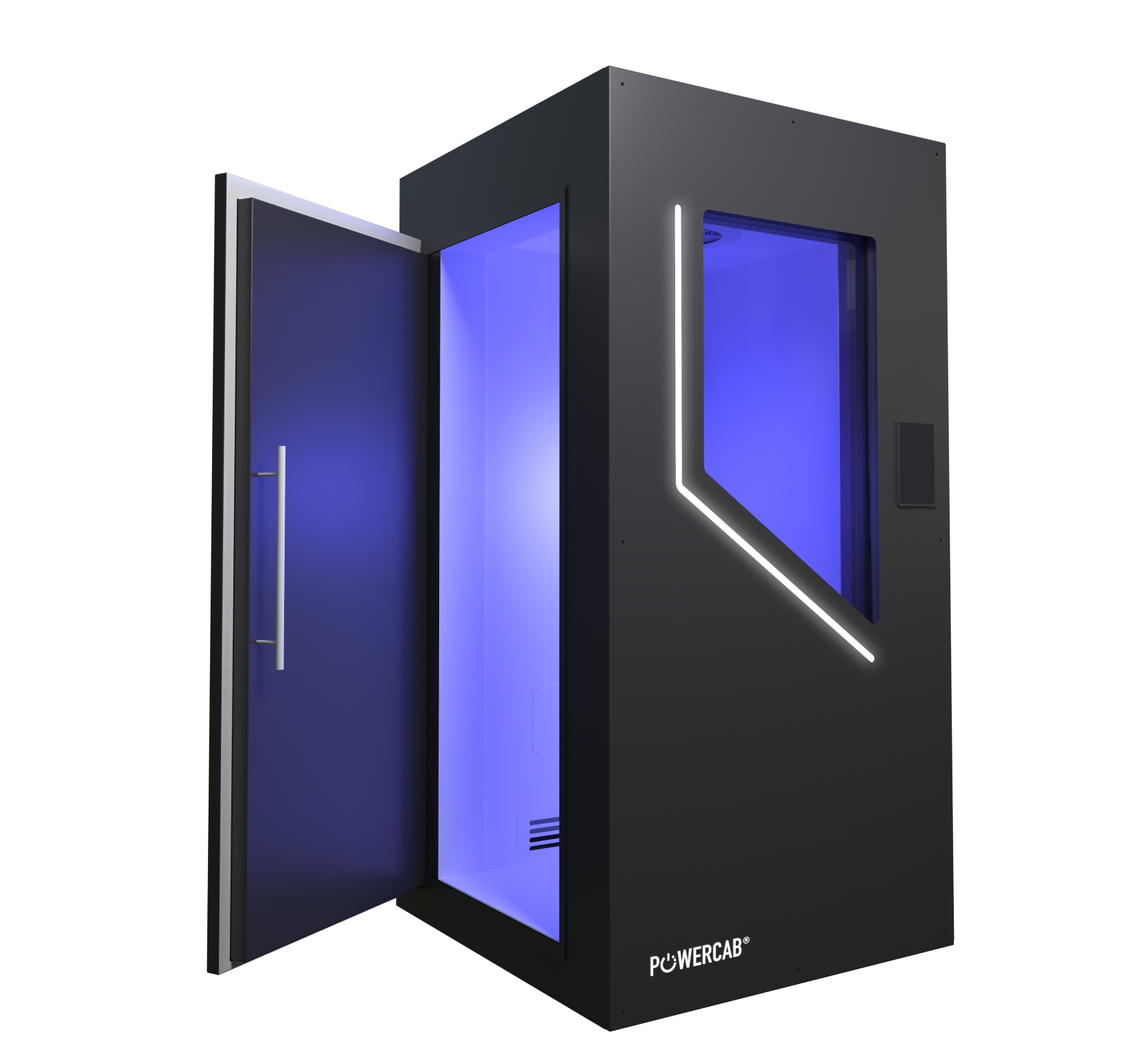 What is the electric consumption?
Only 2.8 - 3.5 kWh (Competitors sit around 8 kWh), the PowerCab is the most energy-efficient cryo chamber on the market. Save thousands every year!