A Business in A Box
The Kaasen is revolutionizing the body sculpting, aesthetics, and pain management industries because of its low up-front cost, effectiveness, portability, and versatility. The Kaasen can be used for:


Body Sculpting
(Up to 2 inches off waist or thighs)
‍
Frotox Cryo Facials
(Promotes skin tightening around the face)
‍
Aesthetics
(Skin disorders, scars, stretch marks, wrinkles)
‍
Pain Management
(Improves recovery)
‍
Get Kaasen Pricing & Details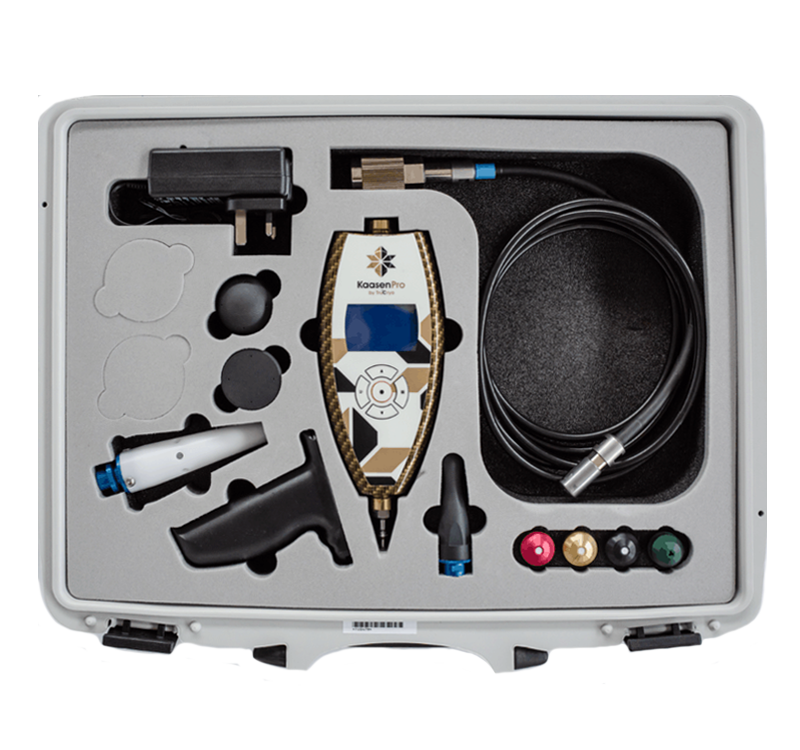 Training can be done in-person or via zoom video call. Please connect with a NEXT Wellness specialist to discuss further.
What's with The Different Colored Kaasens?
The different colors signify different software. All Kaasen owners in North America receive the black KaasenPro which offers the best hardware and software of the Kaasen family.
Do I Need a Special License?
No special licenses or certifications are required outside of NEXT Wellness's training program.
Where Is the Kaasen Manufactured?
In the UK by TruCryo. NEXT Wellness is the exclusive distributor in the US & Canada.