COMPACT ALL-IN-ONE SYSTEM
AS A PROVIDER, YOU'LL INSTANTLY GET...
A New Channel To Get New Customers (Immediately attracting high-paying customers into your business)
A New Income Stream (One-off packages or increase in memberships for recurring revenue)
Compact Design (Perfect for practices short on space)
Safe, Effective, and Simple Sessions (

No special licenses or permits are required in any US States)
YOUR CUSTOMERS WILL LOVE YOU, COME BACK TO YOU AND REFER OTHERS TO YOU BECAUSE THEY WILL INSTANTLY GET RESULTS WITH...


Streamlined Healing (Improves cell regeneration leading to faster recovery and healing times)
Strengthened Immune Response (Improves function of white blood cells and counteracts toxins from bacteria)
Increased Collagen (Helps regenerate skin cell growth, connective tissues, and blood vessels)
Sports Performance (Reduces pain and swelling and rebuilds blood vessels and blood supply to bones and tissues)
Anti-Aging Support (Stimulates skin rejuvenation and slows down the aging process)
‍
Get Pricing Now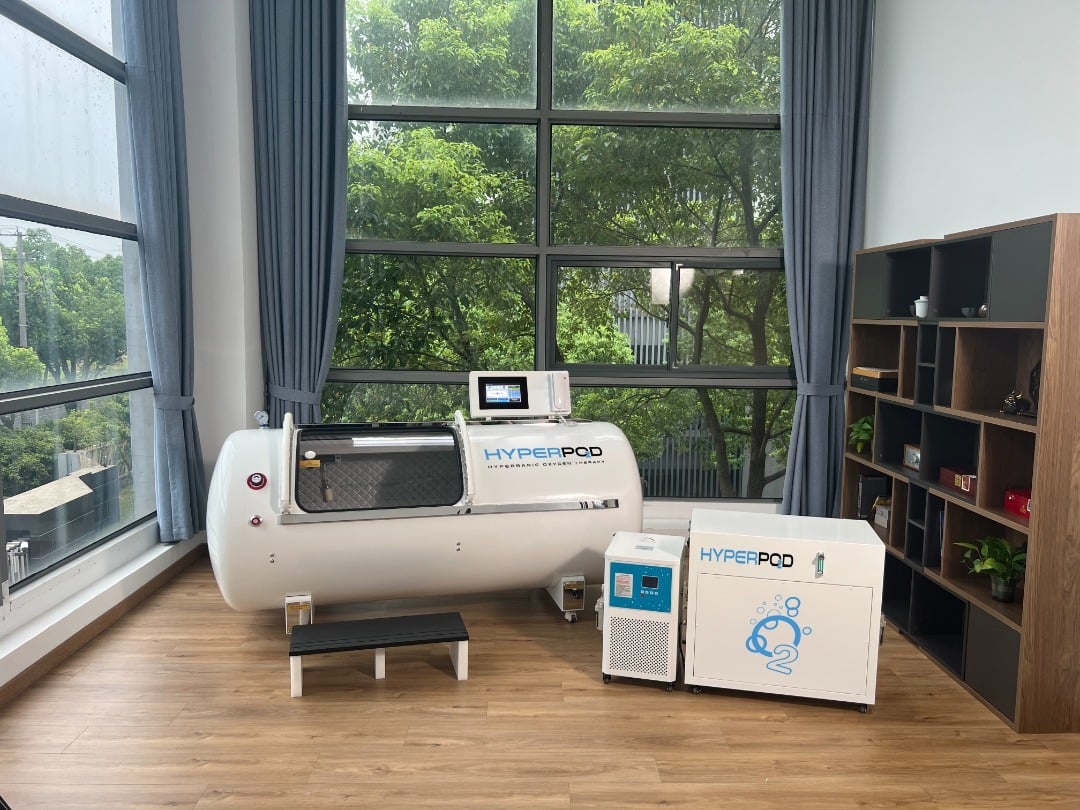 The HyperPod ranges between 1.3-1.5 ATA. It is considered "Mild Hyperbaric" which doesn't require a medical license. Perfect for wellness facilities!
GET PRICING & DETAILS NOW